Unicake BAG Wedding series won the Silver awards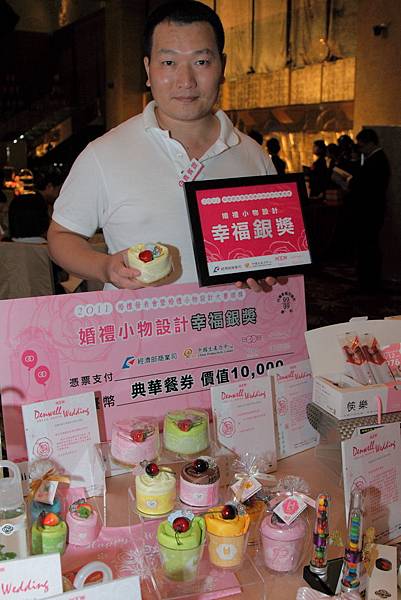 Unicake bag Wedding series attended the Wedding Happiness Gift competition which was held by Ministry of Economic Affairs, R. O. C.
The main core of the competition is to evoke a positive resonance of design into daily lif and educate many talents to show their creativity and innovate more products.
So-called "Wedding Happiness Gift" is the gift that can delivery the feeling of happiness during the feast. There are many product designers, editors of wedding magazine, wedding consultants and well-known people to be judges on the competition.
According to the "marketing", "content", "topic" and "issue of eco-friendly", Unicake bag Wedding series won the Silver award in the group of enterprises.